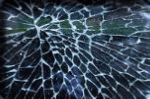 Dr Window repairs all types of window not just pvcu ones like pictured.
Vertical Sliding Windows
We can repair sash or vertical sliding windows. When these go wrong It is due to the balance springs that run up the side of the window wearing or breaking. these can be replaced. Even if obsolete different types of spring can be fitted. There are very few companies that can do this type of work so many would condemn the whole window.
Teleflex Gearing
This is where a handle can be turned or you push a switch and the window opens. It is mainly used in Commercial situations to open high level windows in places like school halls swimming pools etc. But can and is often used for disabled people for example opening windows over a sink.
GBM can supply and fit or repair this equipment
Our Services
Window Repair - Essex | Misted Sealed Unit Replacement | Jammed or Broken Handles Fixed | Replacement Locks and Hinges | Window Repairs/Broken Glass Replacement | Door Repairs | Conservatory Repairs | Door Lock Changing or Lock-out | Doors Aligned (toe and heeled)